Welcome to Manufacturing Industries – Take a moment to look around our web site to review the diverse services Manufacturing Industries offers to a wide range of industries.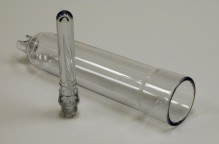 As an engineering based…quality driven custom injection molder the demands for more and varied services continues to fuel our growth. Working hand in hand with R & D Laboratories our staff of engineers can devise a system to produce your product whether it is one item, several items, or a complete assembly that needs to fit a production system.
All work at Manufacturing Industries is governed by the documented Quality Assurance Program. Quality begins from the first customer contact to the final product comes off the production lines in your factory.